| | |
| --- | --- |
| Holistic Health Expo After Show | A Magical Evening with The 3 Wise Women |
Join us for a evening of heart opening mind blowing experiences as the
3 Wise Women
come to Sioux City for
ONE NIGHT ONLY!
3 Mediums, 3 different types of readings 1 amazing night filled with healing messages from the other side.
What You Can Expect From a Reading

A Reading often acts like a reset button... it allows you to shift old patterns and move forward with new clarity. Regardless of what is illuminated during your Reading, you'll gain a new understanding of your life, your path, your purpose.
~ Pamela Annette (click here to learn more)

First and foremost, having a reading should be nothing but an uplifting and healing experience. Your loved ones are as eager to communicate with you as you are with them. Before a reading, I set the intention to bring through those loved ones with the greatest need for communication. That means, I do not control who comes through, so please trust that the messages you receive are from the ones you most need to hear from at this time.
I ask you to keep an open mind. While I strive to bring through specific evidence, if you are only open to hear what
you
think your loved ones should mention, you might leave disappointed.
~ Viktoria Santo (click here to learn more)
During a reading we will connect with family and friends who've passed on before us. These sessions are very healing and can bring comfort and smiles. We'll also have a little chat with your Guides and Higher Self to help you navigate this crazy adventure we call "LIFE"! If you're feeling stuck in an area of your life, or would like guidance on your path, I can help! We can work together to illuminate the great things in your life and remove blocks to becoming the best version of you!
- Angela Pennisi (click here to learn more)
This is unlike ANYTHING every hosted in the city before! The best of Sioux Falls meets the best of Omaha all in one room for one night only! Tickets are first come first serve and will sale out fast! The Siouxland Holistic Health Expo will run from 10am-5pm and this amazing aftershow will start at 7pm.
Not everyone is guaranteed a reading, However sharing in the experience is still worth it!
~Door Prizes and Giveaways will be announced after the event~
For tickets check out our Eventbrite Page
Powered by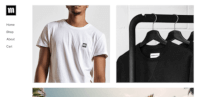 Create your own unique website with customizable templates.