MSM Botanicals

ABUNDANCE
STIMULATING BLEND
---
Abundance
Contains:
Lime-Bergamot-Spearmint-
Lemon-
All of our favorite oils perfectly blended to help not only stimulate the mind but also help to open the airway and reduce relaxation. Featuring two types of Lime and Lemon, giving it the perfect citrus twist, next comes the beautiful Bergamot ending with a bright and cheery note of spearmint.
Benefits
Physically
this oil can help with exhaustion and (if diluted) makes a soothing massage blend.

Emotionally
this blend can help stimulate the mind at the start of the day or help clear away afternoon stress. Also works well with feelings of intense sadness, lack of confidence or feelings of being overwhelmed.

Spiritually
this blend is filled with oils that are believed to not only repel negative energy but also attract wealth, positive energy, and balancing.
How To use
Apply 5 drops to an ultrasonic diffuser, Add 10 drops to a 2 oz spray bottle or 2 drops to a rag for a surface cleaner. Apply 30-40 drops to a clay necklace, Add 5 drops to your aromatherapy pendant. Undiluted topical use not suggested with this blend.
Aromatic description: Citrus-Floral-Mint. Invigorating and Stimulating
Caution:
​Olis in this blend contain phytotoxic constituents. This means this is not a product that should be used topically 12 hours before going into direct sunlight. If you plan on using this product topically proper dilution rates must be used. Contact a certified aromatherapist or physician prior to topical use.
Designed for
Aromatic use only. These statements about essential oils have not been evaluated by the FDA. Products and methods recommended are not intended to diagnose, treat, cure or prevent any disease. The information provided here is in no way intended to replace proper medical help.All of the essential oils used in our products contain 100% pure essential oils from reputable distillers and distributors.
---
Powered by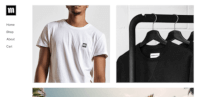 Create your own unique website with customizable templates.