MSM Botanicals

Autumns Finest
​Seasonal Blend
---
AUTUMN'S Finest

Contains: Sweet Orange, Cinnamon Leaf (cassia), Ginger, and a touch of clove
Description: Autumn one of the most beautiful times of the year. The kids are back in school, the weather is starting to change, the colors are vibrant and the taste of Apple, Cinnamon, and Pumpkin can be found in all of your favorite treats. Autumn is one of our favorite seasons and in its honor we've developed a blend that with one whiff youll be transported to your favorite memory of this festive season.
​
Benefits
Emotional Benefit: Stimulating and inspiring, instills feelings of confidence, self worth and a fresh start. Works well for emotional burnout/fatigue, to help overcome sadness, whenever a emotional recharge is needed.

Physical Benefit: This blend has been found to be very stimulating to the nervous system allowing you to wake up and think more clearly. Clients have also reported an improvement of respiratory function and circulation.

Spiritual Benefit: The oils in this blend have been found to be great at clearing out old stagnat energy that no longer serves you, Restoring Energetic Boundries / Helps repair broken energy, Repel grief and sadness.
How To use
Apply 5-10 drops to an
ultrasonic diffuser
, Add 10-15 drops to a 2 oz spray bottle for room deodorizer, Apply 30-40 drops to a
clay necklace
, Add 5 drops to your aromatherapy pendant.
Aromatic description:
Orange Spice
Cautions:
If you have a history of heart disease, asthma, or heavy tobacco use contact a certified aromatherapist or physician prior to use. If you experience headaches or dizziness discontinue use. Aromatic use only not recommended but if applied topically no more than .5-1% dilution required. These statements about essential oils have not been evaluated by the FDA. Products and methods recommended are not intended to diagnose, treat, cure or prevent any disease. The information provided here is in no way intended to replace proper medical help.
All of the essential oils used in our products contain 100% pure essential oils from reputable distillers and distributors we know and trust. No added ingredients or fillers are used in our blends
---
Powered by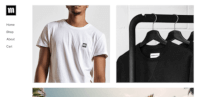 Create your own unique website with customizable templates.