MSM Botanicals

Balsam Forest
Seasonal Blend
---
Contains Oils Of: Silver Fir Needle, Cypress, Lemon
​
Christmas Tree In a Bottle! This blend will instantly teleport your senses to a Giant forest of Evergreen trees just waiting to be decorated. This is one of our 8 seasonal blends developed specifically with the winter season in mind. Clients love to solve the age old real tree vs fake tree battle by diffusing this blend along side any tree of their choice. This blend is available in 5ml or a 2oz Spray Bottle for a portable or limited mist.

Benefits
Physical:
Helps improve respiratory issues. And has a high concentration of antiseptic organic compounds that stimulate the immune system and prevent dangerous infections. It can induce coughing to loosen and release mucus from your membranes, and can also act as an anti-inflammatory agent in the throat and bronchial tubes.
Spiritual
:
Great for major transitions, easing of major loss, Strengthens Root, Heart, and Solar Chaka, Purification, Awakens Psychic Awareness, great for cord work and meditation.
Emotional: Stimulating, Promotes relaxation and confidence, helps to calm the nerves and promote clear rational thinking. Works well for emotional burnout/fatigue, as a study or focus aide, to help overcome feelings of intense sadness, defeat or being overwhelmed.
​
How To use
Apply 5-10 drops to an ultrasonic diffuser, Try our 2oz Spray Bottle, Add 1-2 drops to tissue and inhale during yoga or meditation. Apply 30-40 drops to a clay necklace, Add 5 drops to your aromatherapy pendant.
Aromatic description: Balsamic/Earthy notes balanced with Lemon
Caution:
contains lemon oil making this product make contain
phytotoxic
properties. This means this is not a product that should be used topically 12 hours before going into direct sunlight. If you plan on using this product topically proper dilution rates must be used. Contact a certified aromatherapist or physician prior to topical use.
Designed for Aromatic use only. These statements about essential oils have not been evaluated by the FDA. Products and methods recommended are not intended to diagnose, treat, cure or prevent any disease. The information provided here is in no way intended to replace proper medical help.
---
Powered by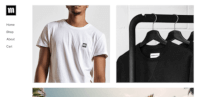 Create your own unique website with customizable templates.