MSM Botanicals

Be Present
​Grounding Blend
---
Be PResent
Contains: Lemon, Vetiver
​
Being grounded means being fully conscious and fully present in this moment. Making yourself aware of what is currently happening. When we are conscious and aware of our self and everthing around us, we are able to be more balanced and more aligned with our mind body and spirit. Helping us to better manage our moods, stress levels and improving the body's ability to heal.

​This a great blend for meditation or during times of intense stress.
Benefits
Emotional
Emotional Benefit:
Uplifting, Empowering, Promotes relaxation and confidence, helps to calm the nerves and promote clear rational thinking. Works well for emotional burnout/fatigue, as a study or focus aide, to help overcome feelings of intense sadness, defeat or being overwhelmed.
Physical
Physical Benefit:
This blend is deeply relaxing and comforting helps to recover from physical burnout/exhaustion and decrease stress. Has shown to promote detoxification, and provide inflammatory relief in the circulatory and nervous system.It also heals the damage done to the nerves by shock, fear, and stress.
Spiritual
Spiritual Benefit
: Strengthens Root, Solar, and Throat Chaka, Stimulates Prosperity, Protection, great for cord work and meditation. Wounded Healer blend
How To use
Apply 5-10 drops to an
ultrasonic diffuser
, Add 10-15 drops to a 2 oz spray bottle,
Add 1-2 drops to a tissue and inhaler during meditation or yoga, Apply to Aromatherapy Necklace.
Aromatic description: E
arthy notes balanced with a Citrusy lemon note. Very strong less is more with this blend
Cautions: Intended for Aromatic use only proper dilution techniques need to be used if applying topically. Blend is phytotoxic meaning it can cause skin damage if applied in the sun.
These statements about essential oils have not been evaluated by the FDA. Products and methods recommended are not intended to diagnose, treat, cure or prevent any disease. The information provided here is in no way intended to replace proper medical help.
​
All of the essential oils used in our products contain 100% pure essential oils from reputable distillers and distributors we know and trust. ​No added ingredients or fillers are used in our blends
---
Powered by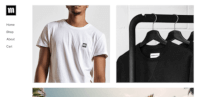 Create your own unique website with customizable templates.