MSM Botanicals

Chillax
Relaxation Blend
---
Chillax
Contains: Ylang Ylang, Lavender, and Orange
* One of our Top Selling Blends*
​
STRESS We all have it and it's the one thing that is affecting everyone's health. A stressor, the stimulus that causes stress which can be real or imagined, can affect a person in a short term (acute) or over long periods (chronic). Mind and body are linked and the interaction between them can produce physical stress. Our brain notices a stressor, a physical reaction is triggered, and the reaction can lead to further emotional reactions and mental and physical damage. So it's important to manage your stress responsibly by CHILLAXING ;-)
Benefits

Physical:
The calming scent aroma from this blend makes it an excellent tonic for the nerves and anxiety issues. Has been be helpful in reducing pain from migraines, elimination of headaches, reducing nervous tension and emotional stress. The refreshing aroma helps elimination nervous exhaustion and restlessness while also increasing mental activity. Clients also report regulation of heart-rate variability. And improvement in circulation.

Spiritual:
Energetic Healing, Protection, helps calm uncontrol emotional states by bringing our feelings into conscious control. Promotes feelings of self love, helps repair Heart Chakra,
Emotional: It also has an uplifting effect on mood and induces feelings of joy and hope. Found to be very effective for those dealing with a history of nervous breakdowns intense feelings of sadness, being overwhlemed, after shock or a accident.

​
How To use
Apply 5-10 drops to an
ultrasonic diffuser
, Add 10-15 drops to a 2 oz spray bottle,
or dilute with carrier/vegetable oil it to make a relaxing topical chest rub.
Aromatic description: Sweet Floral with a citrus afternote
Cautions:
Safe for ages 13+ consult with a doctor or aromatherapist prior to use if you have a history of severe headaches or have recently been diagnosed with cancer.
Intended for Aromatic use only proper dilution techniques need to be used if applying topically.
These statements about essential oils have not been evaluated by the FDA. Products and methods recommended are not intended to diagnose, treat, cure or prevent any disease. The information provided here is in no way intended to replace proper medical help.
​
All of the essential oils used in our products contain 100% pure essential oils from reputable distillers and distributors we know and trust. ​No added ingredients or fillers are used in our blends
---
Powered by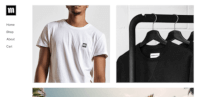 Create your own unique website with customizable templates.