MSM Botanicals

ComaDoze
Sedative Blend
---
ComaDoze
Contains: Ylang Ylang, Lavender, Vetiver, and Orange
* One of our Top Selling Blends*
​
Having trouble sleeping at night? Its pretty common 45% of Americans say that they get poor or insufficient sleep affecting their daily activities. Our ComaDoze sedative blend was specifically developed with these people in mind.

This blend provides a calm soothing aroma that helps calm your mind and your emotions, allowing you to leave the troubles of today behind you so you can get a better quality of sleep
Benefits

Physical:
Sedating and soothing to the mind allowing the body to relax and perform optimally. Rest is a key factor in reducing inflammation and maintaining a healthy immune system. The refreshing aroma helps to calm the mind reducing mental and adrenal fatigue and restlessness throughout the night

Spiritually:
The oils in this blend have been found to help with Grounding, Protection or Guarding, Abundance, Helps with Cord Removal

Emotional:
​ The oils in this blend help to balance the nerves relating to most symptoms tied to anxiety/feeling of being overwhelmed.
How To use
Apply 5-10 drops to an
ultrasonic diffuser
, Add 10-15 drops to a 2 oz spray bottle,
or dilute with carrier/vegetable oil it to make a relaxing topical chest rub.
Aromatic description: Earthy Floral with a hint of citrus,
Cautions:
Safe for ages 13+ consult with a doctor prior to use if you have a history of low blood pressure, are pregnant/nursing, or have recently recovered from cancer.
Intended for Aromatic use only proper dilution techniques need to be used if applying topically.
These statements about essential oils have not been evaluated by the FDA. Products and methods recommended are not intended to diagnose, treat, cure or prevent any disease. The information provided here is in no way intended to replace proper medical help.
​
All of the essential oils used in our products contain 100% pure essential oils from reputable distillers and distributors we know and trust. ​No added ingredients or fillers are used in our blends
| | |
| --- | --- |
| | 2oz Spray Bottle for Convenience |
---
Powered by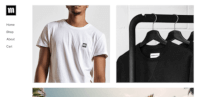 Create your own unique website with customizable templates.