Cupping
With the increase in popularity we want to make sure everyone understands what cupping is, how it works, and if its truly a right fit for you. As with all natural therapies we should only use these tools to promote healing instead of causing harm.

Dry Cupping (not to be confused with Fire Cupping or Wet Cupping) is a method by which suction is created on particular points on the patient's body. Suction is created by using an air pump to siphon air out of the cup.
In today's times, glass cups are used so that the therapist can monitor the condition of the skin. Medical grade silicone cups are also used because of their pliability. The purpose of cupping is to enhance circulation, help relieve pain, remove heat and pull out the toxins that linger in your body's tissues.

Benefits

According to British Cupping Society, cupping therapy can support the body to help with various conditions such as:
-Blood disorders such as anemia and hemophilia
-Rheumatic diseases such as arthritis and fibromyalgia
-High blood pressure (hypertension)
-Bronchial congestion caused by allergies and asthma
-Varicose veins
-Supporters also believe that cupping therapy can help the body reduce pain and inflammation.
And they say it promotes mental and physical relaxation and well-being.

Side Effects of Cupping Therapy
While Cupping is considered to be relatively safe, especially when performed by trained health professionals. Potential side effects include: Mild discomfort, Burns, Bruises , and worsening of Skin infection
According to the British Cupping Society, cupping therapy should be avoided by the following groups:
-Pregnant or menstruating women
-People with cancer, autoimmune,blood disoders
-People with bone fractures or muscle spasms
-Patients with high fever, Convulsions, Bleeding problems or disorders, inflamed or infected skin, or who are prone to cramping

Interested in learning more or experiencing cupping for yourself? Contact Helen Moss of Main Street Massage and Wellness Center. She has been trained in and offering this service to her client for over 5 years.

After a brief consultation to determine if cupping is right for you, you can schedule a 30-60 minute session. This session will include bodywork and cupping together.

​
Powered by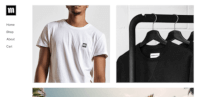 Create your own unique website with customizable templates.