| | |
| --- | --- |
| MSM Presents | AromaCourses with Drew |
Interested in learning more about Essential Oils? Are you tired of going to workshops anticipating to learn more about aromatherapy but instead receive a sales pitch? Looking for facts on how essential oils can better the mind body and spirit?
If so join us Wed Sept 12th at Mind & Body Connection.
Drew Moss,
Certified Aromatherapist and Holistic Health Practitioner, has organized a series of brand neutral courses designed to help you learn more about Aromatherapy and all of the ways it can benefit you and your family. We will be covering various forms of botancial healing focusing primarily on Essential Oils. We will cover what they are, How they work, & safe yet effective usage answering the common question of How do I use essential oils and why am I using them this way.
We will also be covering 10 oils that no home should be without. Addressing how to use these oils to help with common household issues we all face.​
What to expect
Come with an open mind and all of your essential oil questions
Check out Main Street Massage and Wellness Centers New AromaCourses. Drew Moss Certified Aromatherapist and Holistic Health Practitioner has organized a series of BRAND NEUTRAL courses designed to help you learn more about Aromatherapy and all of the ways it can benefit you and your family.

In addition to being one of the few Certified Aromatherapist in this area, he has been using essential oils for over 6 years. From day one he has made his mission and passion to learn more about safe and effective applications of essential oils. Since then he has acquired over 250 hours of certified training in the field of Holistic Aromatherapy, by Dr Christina Burbach of Mind Soul Self LLC out of Wisconsin. He has also been a member of the National Association of Holistic Aromatherapy for over 3 years. In addition to strong foundation in Aromatherapy, Drew also has professional training in Reiki and Reflexology. He uses a combination of these skills and more to help his clients at Main Street Massage and Wellness Center in North Sioux City.

What does brand neutral mean?
I do not advocate or promote for any certain brand of essential oils. There are a lot of really great companies out there and I purchase from several sources. Sure I have my favorites but in professional aromatherapy, the focus should be on safely and effectively using the oils, not on debating what company is the best. Each person should do proper research and learn more about the company that you are buying from.
Once you know who they are, where the oils come from and what their reputation is like then choose the company that resonates within you. Maybe you want a company who gives back to their community, maybe you want a company that is GMO free and puts safety and chemistry info right on the website, maybe you want a big company that will mail you oil monthly and offers a rewards program or maybe you want a smaller company that produces their oils locally supporting small business. For this reason we will not be endorsing any one brand but instead introducing to several brands that are used and endorsed by Aromatherapist all across the world. Some you will have experienced before some will be brand new to everyone. The goal is to highlight safe and effective usage and allow you to choose the brand(s) that best resonates with you.

Wednesday September 12th located inside Mind And Body Connection. Cost is $25.00 a seat class will run approx 60 minutes with samples.
Powered by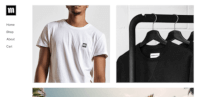 Create your own unique website with customizable templates.