After a brief consultation our healing sessions use various techniques customized to fit your needs. Unlike other wellness centers we do not suggest or pick just one course of treatment for you.
We have found that combining techniques helps to address multiple issues in one session.
​That being said if you would like to specifically experience one particular service we will gladly honor your request.

Initial sessions will last anywhere between 60-90 minutes so Drew can get to know you and your needs. All sessions are intended to help the mind, body and spirit. We can only help those that come to us wanting to be helped.

Please fill out the consultation form 24-48 hours in advance prior to being seen.
​(below)
Individual Consultations
Aromatherapy

---

Looking to learn more about essential oils? Looking for a safer more natural approach to healthcare? Try out our aromatherapy consultations.

From the new person looking to learn more about essential oils to the veteran pro knows all about oils but would like to discover new methods of application.

Aromatherapy consultations are a great to learn more.

Based on your needs your aromatherapy session will include customized aromatic blend(s), or a topical blend

and emotional healing or stress relief techniques designed to enhance your overall sense of well being and promote homeostasis.

The pharmacological effects and chemical make up of all essential oils are carefully considered when formulating blends. Other factors considered are client's needs, preferred method of application, and the best method of delivery for the desired result.

I require an in-depth consultation before I do any custom blending.

As a member of the National Association of Holistic Aromatherapy (NAHA)

​it is unethical for me to develop or recommend any sort of blend without obtaining proper medical information first. For this reason intake forms are available in office or on our website

---

Reflexology accesses maps representing the body, which we believe exist on the feet, hands and ears. Using gentle and relaxing touch techniques, which are different than massage, reflexology assesses stress cues in the feet, hands and ears, which may indicate stress in the body

I may may choose to work only on the feet, or the hands, or the ears, depending on your specific health issues.

Some problems respond better to work on the feet, others to work on the hands; yet others respond better to the reinforcement of work on all three - hands, ear and feet.
Generally a session lasts between 30-60 minutes.

If you fall asleep during the session do not be alarmed this is normal and you will still receive the benefits of the treatment. Feedback during the session is encouraged, and of course, you can request that the session stop at any time.

Having a specific condition in mind allows the me to carefully feel and work the area corresponding to the presenting problem.
Typically however I will work all areas of the feet and hands because, according to theory, this allows the nerve pathways and congestion to release and promotes the relaxation response for the entire body.

Drew is certified in the Flocco Method™ of Foot, Hand, Ear Reflexology by the American Academy of Reflexology (AAR).

---

​ Reiki is a relaxing, healing, and therapeutic hands on technique that uses energy healing and light touch to unblock and rebalance the energy system in and around the body. A session typically begins with client sharing with the practitioner why they are there, what is going on in your life, and what you are hoping to get out of the session.

The experience of Reiki is subjective, changeable, and sometimes very subtle. People often experience heat in the practitioner's hands, but sometimes the practitioner's hands feel refreshingly cool. Other common experiences are subtle pulsations where the practitioner's hands are placed or cascading waves of pulsations throughout the body.

Afterwords At the end of your session you will be gently awakened People often comment how comforting they find the experience of Reiki to be. Some people feel refreshed with intense mental clarity others feel very relaxed as if they could sleep for hours. Its all based of the needs of your mind and body.
---
---


Herxheimer Reaction/Emotional Detox Advisory :
When experiencing bodywork, energy work, or participating personal growth, the body may detoxify or purge, chemicals, energies, emotions, and other negative toxins from our body. Often referred to as a "Herxheimer Reaction or Healing Crisis"
An intense healing event is a normal part of an accelerated healing process. It occurs when the body gathers enough strength to deal with the cleansing and regeneration needed to achieve an improved condition of health." - David Saterlee
During this process clients may experience aches, pains, fatigue, moodiness, cold or flu like symptoms, or even new symptoms or the emergence of old symptoms as the body responds by shifting its balance and healing. This experience is actually good news because it is a sign deep healing, balance and restoration Sometimes a client feels better then, without warning, the old illness or even symptoms of by-gone illnesses reappear.
You may experience some symptoms immediately after a treatment or up to 2 to 3 days later. Some clients become confused and discouraged, believing that all the progress they had made is now lost and that they must start over or give up. However, that is far from what is really occurring.
Clients do not understand the
healing crisis/herxheimer reaction because of their experience with conventional medicine. Where the focus of conventional medicine is on eliminating discomfort and treating the disease, holistic medicine seeks to address the underlying- root cause of pain and illness.
Our aim is to balance the body's energy flow so that the body can restore itself to a healthy state.
Powered by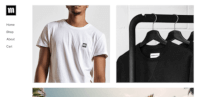 Create your own unique website with customizable templates.