MSM Botanicals

Immuno
Protection Blend
---
Immuno
Contains: Orange, Lemon, Clove, Rosemary, Cinnamon, Elemi, Eucalyptus
​
Is that time of the year again. The time of the year when the weather changes and the seasonal threats increase. From now until Summer it seems we are constantly battling this and that. No one has time to be sick during the holidays and with that in mind we developed immuno.

Immuno protective blend protects against environmental and seasonal threats with essential oils known for their positive effects on the immune system. This blend has powerful cleansing properties, supports healthy immune function, and protects against seasonal threats. Add a few drops on your favorite cleaning rag with some water, or to a spray bottle and within minutes you have a sanitized surface.


Benefits

Physical:
This blend is inspired from ancient herbal recipe that dates back to the 15th century. The herbs that were used to develop this blend have been used to promote wellness for hundreds of years. This blend has powerful combination of Phenols and Terpenes which studies show help reduce the development of pathogens both in the air and on contact. Making this a great blend to clean with or diffuse. When diffused, Immuno helps to not only cleanse the air helping to protect your home from airborne pathogens it is also reported to be energizing and uplifting. Which is perfect during the cold indoor season.


Spiritual: Strengthens lower chakras (Root Sacral Solar and Heart), Helps to restore function to the Etheric Body, Clear out emotional blockages/attachments, and inspires creativity

Emotional: Uplifting, Stimulating, Reduces Stress, and instills feelings of confidence .
The oils in this blend are found to be stimulating to the central nervous system. Helps to restore balance to the mind and spirit
​
How To use
Apply 5 drops to an ultrasonic diffuser, Add 10 drops to a 2 oz spray bottle or 2 drops to a rag for a surface cleaner. Apply 30-40 drops to a clay necklace, Add 5 drops to your aromatherapy pendant. Undiluted topical use not suggested with this blend.
Aromatic description: Spicy Citrus with a hint of Camphor
Caution:Olis in this blend contain phytotoxic constituents. This means this is not a product that should be used topically 12 hours before going into direct sunlight. If you plan on using this product topically proper dilution rates must be used. Contact a certified aromatherapist or physician prior to topical use.
Designed for
Aromatic use only. These statements about essential oils have not been evaluated by the FDA. Products and methods recommended are not intended to diagnose, treat, cure or prevent any disease. The information provided here is in no way intended to replace proper medical help.All of the essential oils used in our products contain 100% pure essential oils from reputable distillers and distributors.
---
Powered by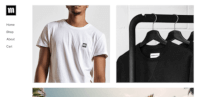 Create your own unique website with customizable templates.