Ionic Foot Detox-
Purify your body in only 30 minutes
What if someone told you that in 30 minutes they could greatly reduce the amount of toxins in your body? Sound too good to be true? Its not. With our Ionic Foot Detoxification System you can begin filtering out some of those unwanted chemicals left behind.
Short Explaination-
Provided by
http://www.ionicfootdetox.com/
Ionic Foot Detox
An ionic foot detox machine is a modern energy therapy device which balances the body's natural energy system. By introducing a high level of negative ions into the water of a foot bath, the feet, utilizing principles of reflexology and the science of ionization and osmosis, create a positive cellular environment and enable the body's natural detoxification processes to function at their peak. An ionic foot detox is the safest, most modern and effective natural healing therapy on the market today!
Advanced Explaination
An ion is a charged atom that has gained or lost an electron which creates a magnetic field capable of attaching to and neutralizing oppositely charged particles. These neutralized particles are extracted from the body through the process called osmosis. Osmosis is a scientific term that is used to describe the movement of particles through a membrane from an area of lower concentration to an area of higher concentration. In this case, the higher concentration refers to the ion field that is set up by placing the array into the water while running the unit.
The array is placed into the water alongside the hands, feet, or body while the power supply delivers a low level direct current to the array. This causes the metals with the array in combination with water and salt to generate positively and negatively charged ions by separating oxygen and hydrogen in the water.
We speculate that ions generated by the Ion Foot Bath travel through the body attaching themselves to a multitude of toxic substances, thereby neutralizing their positive or negative charge. It may be possible to reduce pain and other symptoms caused by a lifetime of toxic buildup in the body (assuming the symptoms are caused by toxic buildup). The long-term effectiveness of the Ion Foot Bath detoxification process depends on other life-enhancing changes a person is will to make.
THE MEANING OF POSITIVE AND NEGATIVE
For the purpose of Ion Foot Bath discussions, positive and negative relate to electrical rather than chemical phenomena.
When the Ion Foot Bath is set to positive, the current is directed to the positive pole, which results in the production of more negative ions in the water. Therefore, a positive polarity generates a negative ion flow which, we believe, raises blood pH from acidic toward alkaline.
When the Ion Foot Bath is set to negative, the current is directed to the negative pole, which results in the production of more positive ions in the water. Therefore, negative polarity generates a positive ion flow which, we believe, lowers blood pH from alkaline toward acidic.
Approximately 95% of people in this culture experience a state of acidity; that is, their bodies contain an excess of hydrogen ions, and their blood pH is lower than 7.45. These people will greatly benefit from exposure to high concentrations of negatively charged ions.
Potential Health Benefits
Symptoms or conditions which may improve from an ionic foot bath:
Joint Pain, Arthritis




Removal of excessive amount of unwated toxins EX: Alcohol, Caffine, Tobacco,

Chronic Fatigue




Foggy Brain, Poor Concentration




Sleeplessness




Poor Circulation




Heavy Metal Toxicity




Allergies




Eczema, Psoriasis




Parasites




Candida




Obesity




Hormonal Imbalance




Low Sex Drive




Weak Immune System




Cellular Acidosis (Ph is too high)
---
Colors
Powered by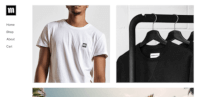 Create your own unique website with customizable templates.