MSM Botanicals

JustBreathe
Respiratory Blend
---
JustBreathe
Check out JustBreathe! A bold combination of Lemon, Niaouli, and Ravensara essential oil this blend has everything you need to help clear the sinus passages, open up the lungs, and let you breathe. Just add a few drops to your diffuser or your aromatherapy inhaler and let the blend do the rest!
Benefits
Emotional Benefit: provides
a boost to positive thoughts and feelings of hope. It uplifts your mood, relaxes the mind and invokes energy and confidence.
Physical Benefit: This blend has been found to be stimulating to the nervous system allowing you to wake up and think more clearly. Clients have also reported an improvement of respiratory function and works well in digestive distress. promotes digestion, clear breathing, and mental clarity. Some clients report balancing of hormonal levels, increase circulation, and improved heart health
Spiritual Benefit: Energetic Healing, Protection, Repels grief and sadness
---


How To use

Apply 5-10 drops to an

ultrasonic diffuser

, Add 10-15 drops to a 2 oz spray bottle, Apply 30-40 drops to a

clay necklace

, Add 5 drops to your aromatherapy pendant.

Aromatic description: Citrus-Camphourous, Eucalyptus like

Cautions: Aromatic use only

Intended for Aromatic use only proper dilution techniques need to be used if applying topically.

These statements about essential oils have not been evaluated by the FDA. Products and methods recommended are not intended to diagnose, treat, cure or prevent any disease. The information provided here is in no way intended to replace proper medical help.

All of the essential oils used in our products contain 100% pure essential oils from reputable distillers and distributors we know and trust.
​No added ingredients or fillers are used in our blends
---
Powered by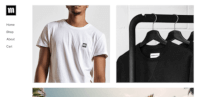 Create your own unique website with customizable templates.