Meet Helen Moss
| | |
| --- | --- |
| | Massage has so many medical purposes and is one of the oldest forms of medical treatments. I believe it is one of the most under utilized medical treatments. I love to hear my clients say, "I cant believe how good I feel" with such surprise in their voice. The Power of the Human Touch is a amazing thing, your sense of touch is the first sense you develop as a child and the sense to live your body when you pass. I have made many first time clients a regular massage seeker. |
WHY i BECAME A BODYWORK SPECIALIST
Since I was a young girl, I've had a gift for massage. After over 15 years at the Post Office and 2 shoulder surgeries I knew I needed a new line of work. I was determined to make my passion in to a full time profession I decided to pursue proper education, graduated and then challenged pushed myself into opening my own business, Main Street Massage and Wellness Center. That was back in 2011 how time flies!

As the owner of one Siouxland's most popular integrative health practices, I've faced many challenges and over came lots of obstacles . I consider it to be a absolute

pleasure and blessing to be able to give my clients what they need to help their bodies heal on the road to natural wellness. I consider it a great honor and privilege to have them place their trust in me.

In order to continue serving my clients I continue to study and learn more modalities every year. I am certified in Pediatric and Infant massage as well as Kinesiology Taping.

As of August 2016 Ive also recieved my certification in Oncology Massage Therapy.
An oncology massage is a client-specific, customized massage session designed to meet the unique and changing needs of someone in treatment for cancer or with a history of cancer treatment. To learn more check out our
Oncology Page Here.
Check out our Featured Business Spotlight in the October 2016 Edition of the Siouxland Woman Magazine
MODALITIES and TECHNIQUES I am PROFICIENT in:
Acupressure**
Aromatherapy Massage**
Bodywork
Carpal Tunnel Therapy
Chair Massage**
Couples Massages-
(Please note we need 48-72 hours notice)
Craniosacral
Deep Tissue Massage**
Facial Massage
Fibromyalgia**
Geriatric Massage
Hand Rejuvenation Therapy
Hot Stone Therapy**
Infant Massage Instruction



Kinesiology Tape TherapyLymphatic Massage
Muscle Release Technique (Sm)
Neuro-Muscular Therapy
On-Site Massage***
Oncology Massage
Pediatric Massage
Qigong
Relaxation Massage
Rolfing
Shiatsu**
Swedish Massage**
Trigger Point Therapy
Dry Cupping**
​For the last 5 years it has been my mission to never stop learning and never stop improving my practice. I tailor the massage to meet your needs. If your looking for specific area pain relief from an injury I have just the technique to for you.
I will provide you with gentle touch that will ease your body as well as your mind. If your stressed, depressed, fed up with life and need general relaxation or a great escape, it is my honor to serve you.
Please see our Services Offered page to see all of the ways we can help you.
---
Benefits of Massage
 Experts estimates that ninety percent of disease is stress-related. Nothing ages us faster, internally and externally, than high stress. Massage is an effective tool for managing this stress, which translates into:

Decreased anxiety.
Enhanced sleep quality.
Greater energy.
Improved concentration.
Increased circulation.
Reduced fatigue.


Powered by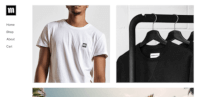 Create your own unique website with customizable templates.