Prevous Projects weve worked on
When were not hard at work in the office we also travel all throughout the Midwest helping and healing wherever we are called to. We host and attend various holsitic health events offering massages aromatherapy and holistic products. Below are some of the projects wever worked on in the past.
Siouxland's premier event for all practices that focus on repairing or improving the mind, body, and spirit. Hosted each year by us.

Click on the image to learn more

---

With over 30 exciting vendors featuring : Asian Medicine,

Ayurveda,

Tai Chi, BodyTalk, Intuition Development, Energy healing, Yoga, Aromatherapy and more this is one event you will not want to miss.

This fair also includes 6 highly informative and inspirational workshops, Main Street Massage's own Drew Moss will be presenting on the medicinal properties of essential oils.

​Click on the image to learn more

Bodylabs USA
We will have a variety of vendors offering Psychic, Tarot, & Angel Readings, Aura Photos, Various types of Energy Healers and Crystals, Gemstones and much much more. We will also have a Group Gallery on both days ,as well as have 7 FREE Lectures INCLUDING Main Street Massage's own Helen and Drew Moss. Join us for our presentation The Power Of Intuitive Bodywork And Botanical Healing.

​Click on the Image to learn more

---

What a honor! Each and everytime we are asked to come help it is truly a honor there is so much we want to do to help the brave men and women who have fought to get us to where we are today and if giving out free massages is the only way we can show our gratitude than we are more than happy to answer the call!
Thank you to our Veterans all across Siouxland and all across the nation!!

Powered by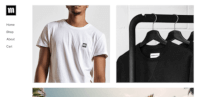 Create your own unique website with customizable templates.