| | |
| --- | --- |
| MSM Botanicals | Himalayan Salt Lamps |
What are himalayan salt lamps
Salt lamps are beautiful all natural natural negative ion generators.
You may have experienced the power of negative ions when you last set foot on the beach or walked beneath a waterfall. While part of the euphoria is simply being around these wondrous settings and away from the normal pressures of home and work, the air circulating in the mountains and the beach is said to contain tens of thousands of negative ions. The same effect can be achieved through the use of Himalayan Salt Lamps. Ions are molecules that have gained or lost an electrical charge. They are created in nature as air molecules break apart due to sunlight, radiation, and moving air or water. Negative ions increase the flow of oxygen to the brain; resulting in higher alertness, decreased drowsiness, and more mental energy,"


These all natural air purifiers can also protect against germs in the air, resulting in decreased irritation due to inhaling various particles that make you sneeze, cough, or have a throat irritation."

In addition to making it easier to breathe, Negative ions are also believed to produce biochemical reactions in the blood that increase mood altering chemicals like serotonin, helping to alleviate depression, relieve stress, and boost our daytime energy.

Salt Lamps vary in all shapes and sizes made of pure Himalayan Salt with a small 15-30 Watt bulb inside. Typically they consist of a large piece of salt crystal, a replaceable light, and usually a wooden base. They are sold in all shapes and sizes as solid pieces of salt, decorative baskets filled with large chunks of himalayan salt, or can sculpted into specific shapes and sizes.

It is important to make sure that the lamp is from a pure Himalayan Crystal source and not a cheap imitation made from rock salt. As more and more people discover the benefits of salt therapy more knock offs and imitations can be found. At Main Street Massage we only obtain Salt Lamps obtained from mines found in the Himalayan mountain region.




---
What are the benefits
According to Dr. Oz, the potassium levels in this crystal salt also aids in lowering blood pressure. This is a huge benefit, considering sodium consumption is typically associated with hypertension. Consuming Himalayan salt is not the only way to reap the benefits, a Himalayan crystal salt lamp will also do the trick.

According to WebMd, once they reach our bloodstream, negative ions are believed to produce biochemical reactions that increase levels of the mood chemical serotonin, helping to alleviate depression, relieve stress, and boost our daytime energy.


​



These lamps also contains up to 65 additional minerals: Sulfur, Chloride, Potassium, Calcium, Copper, Zinc, Selenium, Magnesium, Fluoride and Iron.
​
Additonal benefits of a Salt Lamp May Include:

1. Cleanse & Deodorize the Air
2. Reduce Allergy & Asthma Symptoms
3. Eases Coughing
4. Increase Energy Levels
5. Neutralize Electromagnetic Radiation
6. Better Sleep
7. Improve Mood & Concentration
8. Treat Seasonal Affective Disorder
9. Reduce Static Electricity in the Air
10. Environmentally Friendly Light Source
---
Pricing
---
Interested in having one of these in your home or office? Have you been looking for a unique gift for that person who has everything they could possibly need? Stop by check them out and take one home today.

HAND CRAFTED ROUGH CUTS
Medium $40.00 * Large $50.00* XL $60.00*
Small Globe $40.00 Large Globe-$55.00
Column $50.00 Large Cross $75.00 Egg $40.00
BASKETS
Abundance Bowl w/ Energy Balls $55.00
*Fire and Ice Bowls* $65.00


CANDLE HOLDERS
Natural Cut $10.00 Natural Cut Heart $10.00 4 Hole Holder $20.00
SALT COOKWARE
Himalayan Shot Glass $10.00* Small Tiles -Cold (1X4X8) $15.00* Medium Tiles-Hot (2X6X6) $20.00*
Large Tile- Salt Tile 2X9X9 $50.00 Big Boy (XL) 2X16X8 $75.00
Powered by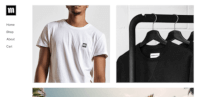 Create your own unique website with customizable templates.