HOW WE HELP YOU ALONG YOUR PATH TO HEALING
​Investing in holistic health care is an investment for your future Our focus is putting you back on the path to wellness and showing you how you give your mind body and spirit exactly what it needs to function as one. In order for you to maintain a healthy lifestyle we aim to keep our prices reasonable and affordable.

​Below is a list of services we offer that will help you on your path to natural wellness
Massage Therapy

~Gift Certificates Available~
We offer gift certificates for all of our services for almost any amount. Due to our sales software all gift certificates expire after 12 months.


ADDITIONAL
​Healing Services

Reiki

(60 minutes)-$60.00

Reflexology

30 minutes-$30.00

60 minutes-$60.00

Holistic Healing Sessions

(

Aromatherapy

)

(Reflexology)

(Reiki)

$60.00

(Additional time and follow up appointments will be charged on a case by case basis)

At Main Street Massage we have found that combining various techniques helps to address multiple issues in one session. If you would like to specifically experience one particular service we will gladly honor your request.

For more information click here
**NEW HD DELUXE PACKAGE**
4 therapies, 2 practioners,1 session. We have tested this treatment style on select customers and the results have been incredible.For either 45 or 90 minutes you will have the opportunity to experience
Massage Therapy, Reflexology, Aromatherapy (topical and aromatically), and Reiki.

45 Minutes-$60.00
90 Minutes-$120.00
Please note any changes to your appointment need to be made 24 hours in advance if not you agree to pay for the missed appointment.
Late Appointments will end on time at full price.
---
Looking for our wide variety of: Essential Oils, Himalayan Salt Products, and More!
ALSO AVAILABLE FOR CORPORATE EVENTS, IN HOME PARTIES, AND WELLNESS WORKSHOPS.
(24-48 HOUR NOTICE)
Powered by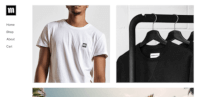 Create your own unique website with customizable templates.