Salt Lamps
SKU:
Since ancient times, people have known of the cleansing properties of salt. Salt was also used for preserving food. It was so valued that soldiers in Rome were paid in salt, hence the word "salary". The Himalayan Mountains in Asia have vast salt reserves. Specifically, the Khewra Mine in Pakistan is known to possess one of the largest reserves of Himalayan salt and the salt here is of the utmost quality. It is at this top quality site where our superior Himalayan Salt Lamps are mined.

First, the salt is removed in large slabs by mining equipment and then transported out of the mine by large trucks. The slabs of Himalayan salt are then taken to a manufacturing facility where local artisans handcraft and, depending on the desired shape, use lathes to mold the salt into its various forms
Powered by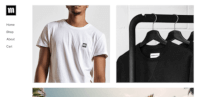 Create your own unique website with customizable templates.