>

Respira Respiratory Blend
Respira Respiratory Blend
SKU:
Respira
** cough cough hack hack cough cough** does this sound like you 8 days a week? Everything is keeping you stuffed up from Summer allergies to that winter crud everyone passes around?

Then this is THE blend for you. A bold combination of Lemon, Niaouli, and Ravensara essential oilthis blend has everything you need to help clear the sinus passages, open up the lungs, and let you breathe! Just add a few drops your diffuser or your aromatherapy inhaler and let the oils do the rest!

Also available in a aromainhaler for quick and convenient use on the go!

Aromatic use only if you have a history of high blood pressure, heart disease or asthma speak with a certified aromatherapist before use. Aromatic use only carrier oil needs to be added if intended for topical use for questions on a safe dilution rate speak with a certified aromatherapist or cosmotologist.

These statements about essential oils have not been evaluated by the FDA. Products and methods recommended are not intended to diagnose, treat, cure or prevent any disease. The information provided here is in no way intended to replace proper medical help.
Powered by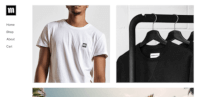 Create your own unique website with customizable templates.