MSM Botanicals

Sweet Dreams
Sedative Blend
---
Sweet Dreams

Contains: Lavender Mandarin and Orange
​
This unique blend of Lavender, Mandarin and Sweet Orange has everything you need to help unwind your day helping to drift off into a deep sleep allowing you to wake up feeling refreshed and ready to go.
Benefits
Emotional Benefit:
Very Calming, Relaxing, and Sedating. Helps to relax the body and let go of overwhelming negative feelings. Allowing you to clear your mind and drift off into a deep relaxing sleep.
​
Physical Benefit: This blend has been found to be calming to the nervous system allowing you to relax, unwind, and drift off to sleep. Clients have also reported an improvement of in digestive distress and circulation.
Spiritual Benefit: Helps create feelings of Love Joy and Purification of negative energies.
​
How To use
Apply 5-10 drops to an
ultrasonic diffuser
, add a few drops to a tablespoon of
carrier/vegetable oil it to make a relaxing topical chest rub. We also produce this amazing blend in a convenient spray for your linen or body mist.
Aromatic description: Citrus-Floral,
Cautions:
Safe for ages 3+ consult with a doctor prior to use if you have a history of low blood pressure.
Intended for Aromatic use only proper dilution techniques need to be used if applying topically.
These statements about essential oils have not been evaluated by the FDA. Products and methods recommended are not intended to diagnose, treat, cure or prevent any disease. The information provided here is in no way intended to replace proper medical help.
​
All of the essential oils used in our products contain 100% pure essential oils from reputable distillers and distributors we know and trust. ​No added ingredients or fillers are used in our blends
---
Powered by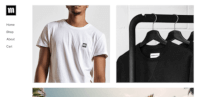 Create your own unique website with customizable templates.