MSM Botanicals

Tranquility
​Relaxation Blend
---
Tranquility
Contains: Orange, Mandarin, Vanilla
​
​
Stress! The number one enemy of our immune system. Stress is linked to the six leading causes of death: heart disease, cancer, lung ailments, accidents, liver cirrhosis, and suicide. This is why its important to find all natural ways to manage your stress. This complex blend is specifically formulated to help you unwind and relax during times of severe stress.
Benefits
Physical:
This blend has been found to be calming to the central nervous system allowing you to not only mentally relax but providing a relaxation response to autonomic nervous system. Clients have also reported an improvement in sex drive and works well in digestive distress. improves digestion, and mental clarity. Some clients report balancing of hormonal levels.

Emotional:
Promotes relaxation, helps to calm the nerves and promote clear rational thinking. Works well for emotional burnout/fatigue, to help overcome feelings of intense sadness or being overwhelmed.

Spiritual:
Strengthens Heart and Sacral Chakra, Stimulates Magical energy. Self Purification, Cutting Cords
​
How To use
Apply 5-10 drops to an
ultrasonic diffuser
, Add 10-15 drops to a 2 oz spray bottle,
or dilute with carrier/vegetable oil it to make a relaxing topical chest rub.
Aromatic description: Citrus/Vanilla. Initially stimulating and then relaxing.
Cautions:
Safe for ages 13+ consult with a doctor or aromatherapist prior to use if you have a history of severe headaches or have skin senstivity.
Intended for Aromatic use only proper dilution techniques need to be used if applying topically. Blend is phytotoxic meaning it can cause skin damage if applied in the sun.
These statements about essential oils have not been evaluated by the FDA. Products and methods recommended are not intended to diagnose, treat, cure or prevent any disease. The information provided here is in no way intended to replace proper medical help.
​
All of the essential oils used in our products contain 100% pure essential oils from reputable distillers and distributors we know and trust. ​No added ingredients or fillers are used in our blends
---
Powered by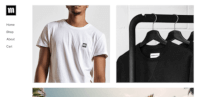 Create your own unique website with customizable templates.